Tiny tattoos
All over my body
Tiny tattoos
Of frogs and Pocky
Tiny tattoos
A walking "Where's Waldo?"
Tiny tattoos
So my body's not baldo
Behind the Poem...Nostalgia
I have always wanted at least one tattoo. I don't want anything big or extravagant, just something small to look at and be like "I'm a fun person sometimes!" I think this stems from a sort of nostalgia from my dad. He has tattoos covering both arms, including things from his time in the Navy and mine and my younger sister's names. The tattoo I'm stuck on getting right now is a tiny snail with a ring around it shell and some stars around it. I want it behind my ear or something, I'm not sure. I don't need it front and center, I just want to occasionally notice it and say to myself in the mirror "That's an awesome little space dude right there."
I even have $200.00 deposited with a tattoo shop that I haven't actually used yet because my friend and I were going to both get tattoos on the same day as a birthday treat, but it didn't pan out. The tattoo shop said I could use the deposit anytime I want though, so it's okay. The only hold back now is that I have to work up the actual nerve to go get it done by myself...
I just think that tiny tattoos are fun and hilarious, and I need every one of them that I see. I have told my husband multiple times I think it would be awesome to see a straight up "Where's Waldo" puzzle on someone's body. So anyway, that's where this poem came from. My weird infatuation with the pictures of little matching tattoos of frogs and ducks looking through wine glasses that I find on Pinterest.
Did you like this? Share it!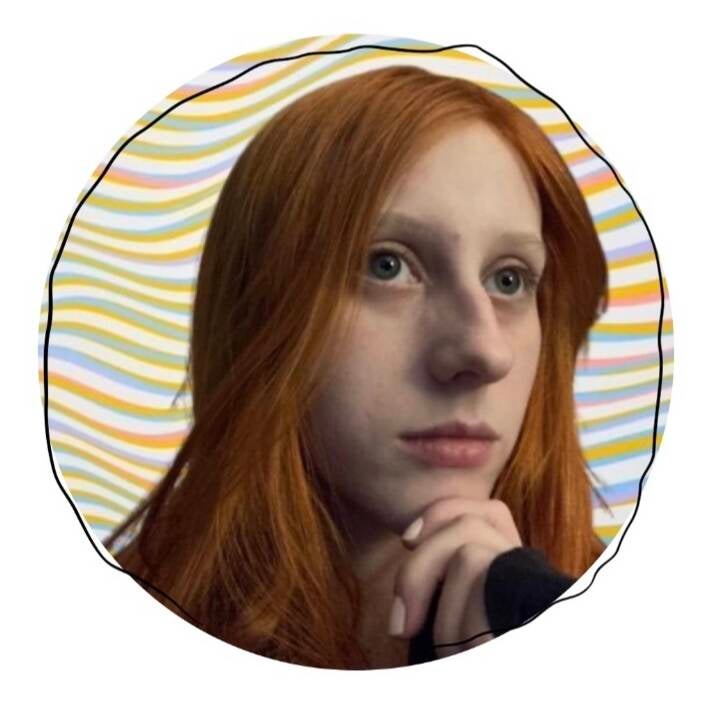 Liberty Jensen • Writer
Liberty is a donations manager, finance student, and full-time drinker of coffee. She enjoys poetry, her cats, and spending time with her husband.