To the tune of The Water Buffalo Song from Veggie Tales:

Everybody has a little buddy cat -
Yours eats shoes and mine is fat.
Where'd you get yours? "He was sitting on a hat."
Everybody has a little buddy cat!
Behind the Poem...Silly Songs With T.C.
I did not grow up with Veggie Tales - the first time I experienced it was when my stepmom (who is a preschool teacher) in awe of this fact ran through all the important songs with me and my sister at her house while she and my dad were dating. My husband, on the other hand, did grow up with it and on multiple occasions has tried to show me it's nostalgic wonder via streaming services. Unfortunately, we've had a difficult time finding a good quality (non-pirated) episode, but that may just be our location or we're not looking in the right places. I'm not sure.
The one episode I have seen was their rendition of King David looking down on Bathsheba, and "wanting her ducky". Needless to say, I totally get why this was (is?) a household staple. The stories are lighthearted and the songs are hilarious. It is no wonder why "Where is my Hairbrush" sticks with you through your twenties.
And aside from being very catchy, these songs are also very parody-able. We have tendency to sing random songs to/about our cats, and this one comes up a lot in various forms, almost always about T.C. (the big orange cat). Usually the line "Where'd you get yours? He was sitting on a hat" is actually "at the Gap". I also have a song for our cat Cazy, which I should put on here sometime. It's her own version of "You Are My Sunshine", but it's actually "You Are My Cazy Cat". Am I a weirdo for walking up and down the hall with my Cazy in my arms singing "I love you... 'cause you are grey"? Maybe. But I do it anyway. She gets mad if I don't, so...
Did you like this? Share it!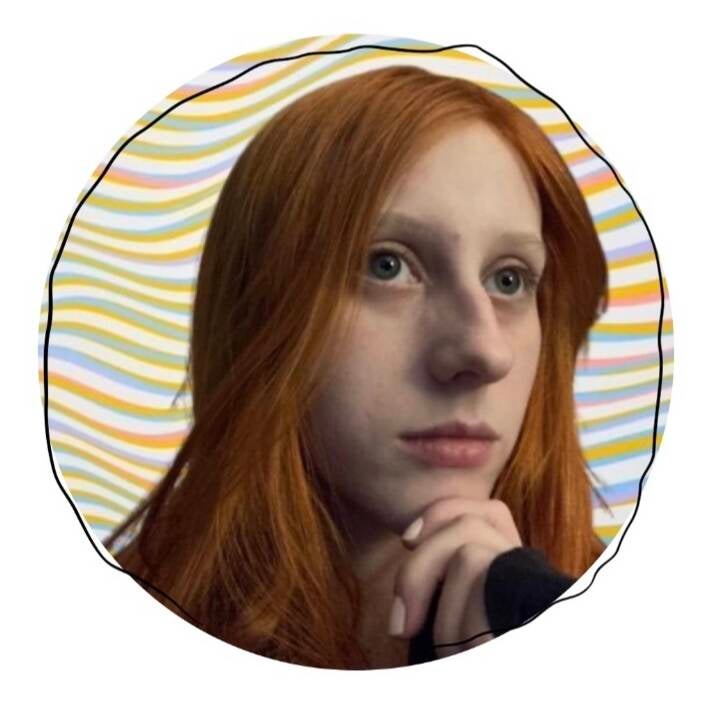 Liberty Jensen • Writer
Liberty is a donations manager, finance student, and full-time drinker of coffee. She enjoys poetry, her cats, and spending time with her husband.